Brut Rosé - 2013 6PK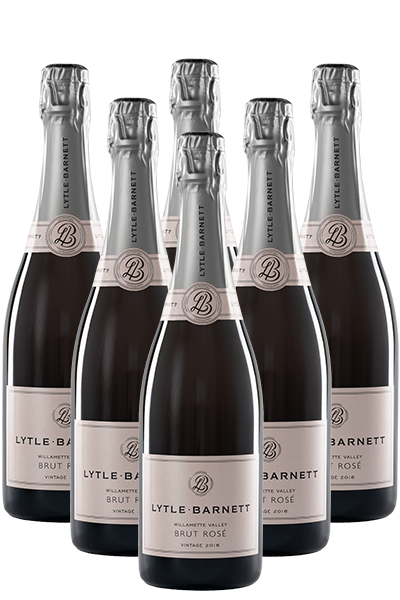 Rated 92 Pts By Wine Enthusiast
The beauty of the Brut Rosé is in the brief maceration of the Pinot Noir's skins, creating a delicately pink and copper hue in the wine. Our rosé focuses first and foremost on elegance and finesse, with a flexibility to blend with many dishes at the table. Neither too dark, nor too light, it's the perfect harmony of white and red grape characteristics.
How It's Made:
Our Brut Rosé is made in the vintage méthode champenoise tradition. The grapes are hand-picked in the Eola Amity Hills, lightly macerated and then gently pressed whole cluster in a pneumatic press. This cuveé of Pinot Noir is kept separate and fermented in stainless steel and oak barrels. After three years aging in the bottle, at the time of disgorgement we add a very minimal dosage of 2-3 grams per liter of sugar creating a very dry sparkling, on the nature end of the Brut style. The wine then rests for another 3 months before release.
Tasting Notes:
Light in its hue, the Brut Rosé captures the essence of the red fruit within. Strawberry and white raspberry notes mingle with brioche, almond and light floral tones: the perfume of a delicate Pinot-Noir-based red, matched with the elegance of a well-assured sparkling white wine. The ethereal bubbles carry these notes with clean acidity to the end of a long, stylish finish.